Social Media in Employer Branding Communication
03/03/2022
Posted by:

Ali Ayaz

Categories:

Employer Branding, Recruitment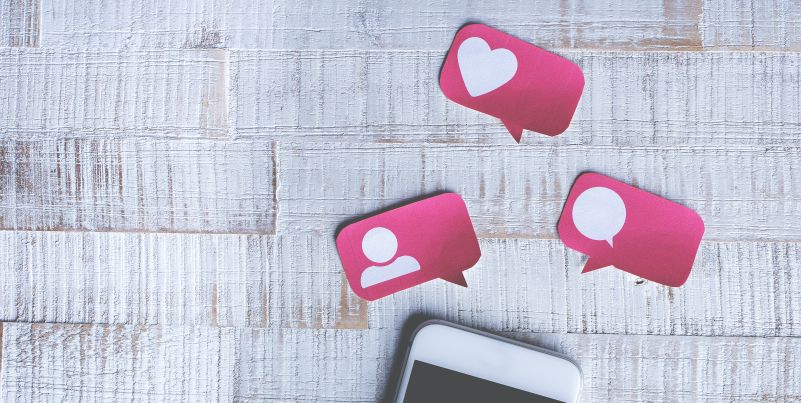 We live in the post-pandemic era, where offline career communication almost disappeared. You and literally half of the world are active on some social media. Being a communication channel for fast, cost-efficient, targeted, interactive marketing; it is now the industry standard. So much that agencies now offer complimentary social media creative packages as part of their employer brand crafting services.
Look back to the times when candidates used to apply blindly for a job. Now, people are more inclined to seek out employers beyond their functional benefits (Click here for the definition) like salary or benefits. Psychological benefits which are unmeasurable attract the most high-potential candidates. For example, people research employers, potential teammates, and leaders on social media. That's why in our 2021 research, 76% of young talent declares LinkedIn as their primary channel for career opportunities. This helps them create an image of the daily work culture in their minds. Vertical communications, recognition, social responsibility are some forthcoming examples.
Functional benefits could be replicated; however, your psychological benefits prove why you differ from other employers. Thus, it would be sound to think of social media as a "showcase" medium for your company's image as an employer. A medium to show your people, culture, benefits, achievements and more. Remember: If you don't speak out for yourself, others will be doing it for you. You cannot stop people from posting about their candidate and employee experiences on career review sites or Twitter.
There's one last thing to consider before going into why, what, and how to manage your social media accounts. It's right there in the name: SOCIAL. That means information runs both ways and that you engage back those who engaged you. This means liking, following, replying, reposting and more. If sufficient resources do not exist for you, or if you treat it as a one-way channel just like traditional media… It might seem off-putting for your audience.
Why do employers communicate on social media?
Better Reputation
Corporate prestige has a huge role when choosing an employer. We would like to work with a company that we could proudly brag about. With all the content you had posted, post frequency, tone of voice, channels, activities, and more comprise your overall brand reputation. Remembering "employer brand" is a subset of "master brand", social media also helps B2B employers get ahead in the talent market. In addition to showcasing how you treat people, there is an opportunity to showcase your services & products. After all, according to the AIDA model, candidates must be aware that your company exists and of what you do.
If your employer brand becomes reputable enough, you will also spend less time and budget on recruiting companies. Just imagine: You are in the minds of people as a great place to work. Once they want a new job, your vacancy ads will be their first stop, top off their minds. Not a real need for a recruitment campaign here.
Better Recruiting
Job boards are expensive. Also, the number of applications might increase rather than quality.
What's more, having a great employer brand means you are differentiated from the competition. So that you recruit not only the most qualified talent but also the ones most suitable for your culture. These people would also stay with the employer longer, as they should feel like they belong. As mentioned in "Better Reputation", there are many ways to showcase your culture.
Money-Saving
Having an active social media account for your employer brand helps you recruit and retain people. We have mentioned above how it affects your recruitment processes. In addition, you could just post a completely free ad for your vacancy, contrary to the expensive job boards. If you target the ads for your vacancy, you'll probably get more than you expect!
You don't even have to practically have a career website. Until you gather the budget required for crafting a comprehensive website, you can make use of various social media tools, mentioned below.
Points to Consider Before Communications Commence
1- Career website
Do you have a well-thought-out site that showcases the upsides of working at your company? A career website with a great design, an intuitive user interface of course is very prestigious. It is also THE place to drive your social media traffic towards. However, not everyone has the budget or time or manpower to manage one. This does not mean you can't showcase all the upsides of working with you! Here are some ideas you can make use of for that purpose…
LinkedIn Life Page: Benchmark some of the globally leading employers and see how much their "Life" pages vary. Many customization opportunities would fit your employer brand perfectly.
If the leading career network calls your employer showcase page "Life", maybe it is a sign that you should be sharing more people-related content? Something to think about.
Linktree: Make a common landing page with a permanent link! Go check them out. You could either make a mini-page for your overall employer brand or specific communications like young talent projects.
Instagram Stories: Not everything has to be a "post" on social media. "Newsworthy" or not, everything can be posted via stories. Though, it makes sense to have a post grid on Instagram that is neat and clean. Thus, it also makes sense to share less-newsworthy content through stories, such as the various steps for your internal or external Ideathon. You can also turn the event-launch post and final-result posts into stories and then group them all under "Ideathon", to be showcased just below your profile. That's a good user experience!
2- Quality over quantity
Imagine this: You are watching your hourly dose of Instagram stories. You just wanted to have a few minutes of fun but keep seeing the same uninteresting content that brings nothing new to the table. What's more, the design for all the images is the same. There is not an animation in sight -let alone a short video. Would you keep following that account? No? Then moving on…
3- EVP (Employee Value Proposition)
As mentioned here, of course, you can start employer brand communications without determining an EVP, but it is not recommended. EVP enables all communications to be brought under one roof, thus making everything you said easier to remember. Through social media, you would be trying to show how you fulfil your Employee Value Proposition in daily life. Your audience should be able to see that reality is part of your proposition.
4- Tone of voice
"Brand Personality" plays a critical part in purchase decision-making processes. We see that people rather choose what a brand represents over a product's functionality and/or price. The same model goes for employer branding, too. Let's put it this way: This time, your image as an employer IS the product. This means your employer persona should be getting along well with your candidate persona. When crafting a new or updated employer brand, internal and external research of your audiences provide valuable data on what tone of voice they would expect. For example; "modern, successful, assuring, talented, charming" were the first attributes in 2021's candidates' minds, according to our research.
In addition, while creating your differentiated and unique content, remember the 3-CO rule: Be consistent, coherent, and connected in all your communications.
5- Channels
LinkedIn, Instagram, Twitter, Facebook, YouTube… The big 5 of social media! But that's not all there is: Have you tried Medium, Pinterest, Podcasting, TikTok, "social dictionaries", forums? There is a lot more to mention.
You do not have to choose all or some of them. Maybe only LinkedIn or YouTube suits you the best and you would look out-of-place in other channels. Look at what you provide to your employees and candidates. Benchmark your national and global competitors. See what resources you have to sustainably produce content for specific platforms. Understand why people visit specific platforms: Twitter is the place for dialogue and announcements while YouTube and Podcasts could be used for educational content, just to give a few examples.
And most important of all… Have you come up with your employer and candidate personas yet? If you have a semi-fictional representation of your ideal candidate, it would be a lot easier to come up with content. You would be better able to foresee what they would like to see once they visit your social media account.
6- Showcase culture
What is daily life there like?
What kind of people are my potential colleagues?
How would my leader treat me there?
Will I also have fun?
Is this a place I would belong?
Will my colleagues help me self-realize myself?
These are only some of the questions candidates might have in mind while visiting your page. These are psychological benefits that would be difficult to be replicated by your competitors. Answering these questions in a non-corporate style, in a candid manner goes a long way… A great method to connect with real people is to have real people speak on behalf of the employer, so…
7- Let employees speak for you!
The corporate language might feel cold in "social" media. Thinking your image as an employer IS the product to sell candidates, let's continue this metaphor. While purchasing a very expensive product, do you just read/watch corporate marketing materials? Or do you decide after looking at customer reviews and testimonials? Real people feel like the more trustworthy source of information. And this is not just money, but a huge part of people's lives while "purchasing" you as an employer… Now imagine yourself in the candidate's shoes: You already know the best sales arguments for the company as an employer. What would attract YOU the most if you were the candidate Persona?
While answering the imaginary candidate's questions, never lose sight of diversity: Gender, tenure, nationality, lifestyle and more. Craft representations according to your hiring requirements.
In the meantime, make sure that your video/image/text content is not cringeworthy, but realistic and humanized: If possible, determine who represents your employer Persona the best, or who would be the most charismatic role model for the young talent. Employees should have sufficient training for content creation; writing/shooting/public speaking, etc. This would be a huge bonus for everyone included in the process:
Sustainable, realistic, people-oriented content
Development opportunity for employees
Recognition for employees
More shares through employees' network
Diversity & inclusion culture promotion
8- Interactivity
Let's circle back to the definition of "social" media: It is social because it goes both ways, it is interactive. This is your time to shine. Time to show that you are more than a company or employer. People belong in communities, not companies. Make that felt in your posts by trying to…
Respond to likes/reactions & comments
Tag employees / interns / candidates
Start the dialogue and/or ask questions in posts
Create quizzes & polls
Hold contests & competitions
Not sound like a bot – personalize your communications.
Look at content examples. Don't forget "social".
9- Content Variation
It's always quality over quantity… But what are some of the examples to post on an employer brand social media account? We've listed 29 opportunities here for your convenience.
In the meantime, you can download my free ebook creating an authentic employer brand here or you can join a free week session of Employer Brand Academy certificate courses here.
—