Wellbeing project examples in Employer Branding
27/04/2022
Posted by:

Ali Ayaz

Categories:

Employer Branding, Recruitment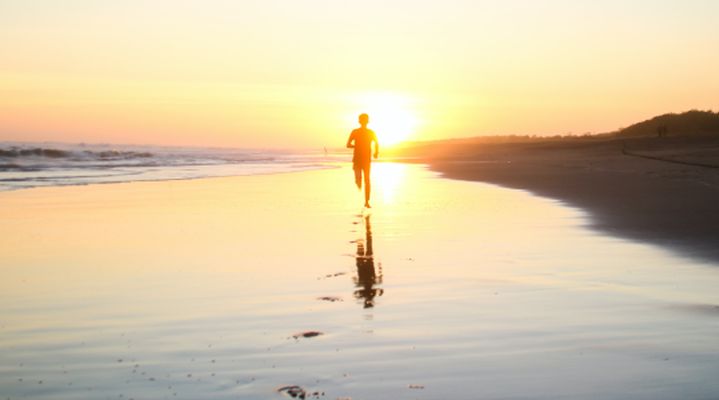 Wellbeing project examples in Employer Branding
Employer branding or the way you brand your company to create an attractive employer image creates huge differentiation among candidates. These people are looking for a new path in their life so that they can be better off. But what if people's expectations to be "well-off" are not met? We encounter events like the "Big Resignation" when most had realized the financial well-being of having a classical job does not outweigh the spiritual well-being of not partaking in a toxic environment. Isolation of self and adapting to new normal(s) turned into constant stress, and thus burnout of employees. Without any kind of infrastructure or culture to back the well-being of employees, disengaged and unmotivated people negatively affected overall productivity. By following the methodology fit for your workforce, it is possible to create a positive culture and improve the employer brand by showing that you care about people for real.
Work-life balance has been a critical component of employee value propositions (See here for EVP definition) since COVID19 became part of our daily lives. What's more, current discussions have shown us that there is more to this corporate life vs. personal life dichotomy. The picture is much more complicated than that. There is a lot more to balance the time for ourselves; such as health, networking, hobbies, family, pets, friends, partners, volunteering, shopping, chores…  On the "work" side, we have meetings, planning, reports, process improvements, inclusion projects, feedback, finding the right contacts and much more… this plethora of "tasks" that one has in their daily life has shown us that wellbeing goes beyond having a healthy body & mind. We have to balance the parts of both sides during our week. Depending on the overall profile of your employees, you can focus on some or all of the many dimensions. We have already touched upon most of them: Social, emotional, intellectual, financial, physical, environmental, vocational, and spiritual.
The current discourse has also shown us that all of these dimensions are part of the same cycle: The overall well-being of people who happen to be employees. After all, a human being who is not satisfied with their social life, and intellectual development, and despises the environment they work in could perform only the most basic tasks… But we are here to be positive: An over-performing company is possible when its people give their all. People are motivated when they feel they belong in a nurturing culture. A nurturing workplace culture consists of mostly satisfied employees. And employees are human beings -just like you!
You might be thinking that investing in the many well-being dimensions of individuals cannot be possible if you are not part of a conglomerate or a multinational company. We can start by thinking small and scaling up after receiving feedback from our employees. You already know how to make human beings happy -because you are one. When your projects are successful, you will:
Have happier, more satisfied, overall more motivated people (+Improved employee retention, less turnover)
Better employee performance
Improved products or services or experience
Better corporate/consumer brand reputation (+Employee advocacy)
Better & improved talent attraction
Sounds great, right? It is but it comes with a cost. As with anything else in life, huge results never come out of random acts. Before we present 9 communication ideas to help your people feel well, we have to make sure the current state of your employer image and infrastructure is sufficient. Let's go over what we need to make sure
Move inline with EVP
For the sake of the argument, we will assume that you have already come up with your compelling and distinctive EVP. Your propositions should promise that for the company, well-being goes beyond physical & psychological health. That you understand people.
This way, you will be supporting the overall employer brand image at the same time.
Know your audience
Just like in any kind of brand communication, defining the target audience is key to success. This time, however, we have to touch our audience on a personal level. The importance of well-being's various dimensions is not the same for everyone. After determining if there are patterns in employee segmentation, synthesize it with:
What you know from daily life at your company (For example, do people always say the same thing, like "too many meetings"?)
Have random 1-on-1 sessions
Feedback reports
Quit interviews
Companies with a crowded workforce may partner with a wellbeing solution provider and/or performance management solution provider to track & analyze patterns concerning:
Meeting attendances
Event attendances
Hours of work
Screentime
Feedback reports
Segmentation: Parents, pet owners, social ones, millennials, etc.
Define touchpoints
As we have mentioned in the beginning, there are many dimensions of well-being. Not everyone has the same expectations about what constitutes a "career" or "life" itself. The more general your approach is, the less sincere it will seem to people. While getting to know your audience via surveys, you will at the same time gather ideas to construct a sound strategy. Some simple examples of questions could include:
When and how often do you feel burned out?
Are you able to spend enough time for yourself?
Do you feel your colleagues provide sufficient support?
Do you have time to relax within working hours?
Activate values
If your company actively communicates its values/leadership principles/way of work, aligning your well-being efforts would make them more believable & memorable! It will be pretty easy to imagine with a simple example: If you foster innovation as a value, make sure to have innovation workshops and a platform where employees can share ideas. While communicating, address intellectual and/or vocational dimensions of wellbeing.
Ensure infrastructure and look for available strengths
All of your efforts for employee wellbeing might be for nought if the company does not have the basics of "working well" down… If wellbeing projects commence without the basics, you will probably encounter a backlash! It would be great if you have the efficient tools and guides for the below, but not limited to them.
Career development
Recognition & Rewards system
Performance management
Development opportunities / Learning Management System (LMS) / Online course platforms
Internal communication/instant messaging
Project management
Remote/hybrid work or how much an employee can choose their way of work
Online process/approval management
Social clubs/life clubs
Strive agility
For brand communications to be successful, there has to be a sense of continuity. Aligned with your EVP, the main approach you will have for the well-being of employees should be able to live forever. It should adapt, evolve and change with the rapidly-transforming times. Determine KPIs & always test out your activities. The needs of people change with the times! Start with a brand approach that will be adaptable & malleable.
We now got the checklist done and preparations completed.
Let's think together about ways to improve corporate wellbeing via employer branding! We can imagine projects including any or all well-being dimensions.
Passive content
These are the easiest of the communications. Create branded mailings, infographics, posters, and simple videos and distribute them however you like. Once you have the content ready, you can also take them out for the external channels to show how much you care about people. Some main examples would be "tips & tricks", such as "short exercise tips while sitting", "water-saving tricks", and "how to build birdhouses". The sky's the limit, depending on what dimensions of wellbeing your audience desires.
Collaborations with NGOs
There are many global non-governmental organizations and movements for the betterment of people and the earth. Why not partner with one of them & help them reach their cause with the participation of your employees?
Mobile app integration
Just a quick search for any mobile app store would bring lots of wellness/wellbeing solutions. They can be for improving sleeping, meditation, exercise, water intake and the like. The more comprehensive an app is the more chances for employer brand communications. If the app even comes with gamification possibilities, there is a huge chance of employees embracing it!
Special partnerships
To get discounts or complimentary services for employees, you can search for:
Special discounts: Workshops, gym memberships, daily shopping, psychological counselling…
"Assistance" services: Also called "employee support programs", the packages include 7/24 counselling for employee psychology, financials, medicine, parenthood, social life, pets, technology and more.
Wellbeing packages: Subscribing to a corporate provider could bring you a package of workshops, menus, events, and more.
Wellbeing platforms: There are interactive platforms with some gamification integration. A huge plus of these would be receiving highly critical data from your employee's behaviours & well-being.
Projects for Diversity, Equity, Inclusion
Why not have UGC (user-generated content) via your employees? Ask them for their opinions, motivations, ideas, and beliefs and have all the processes present recognition and rewards. In the end, you will have project ideas, communication approaches, listicles, workshops, and more. The best thing is that these will have been created by employees, for employees. What sincerity! Who would not like to read lists of literary or cinematic pieces that nourish the soul? In addition, you may realize that your company has many employees who are willing to be well-being ambassadors… Let's find out!
Challenges
Bring everyone together with a special prize at the end! People might compete in groups or personally. There could be challenges for quitting smoking, burning calories, steps walked… These could also bring in great external hits for your recruitment pipeline!
Fun Breaks
The best way to stay motivated is to keep our physical & mental health. We have all seen this -you may bring table tennis or foosball or console games. Why not also bring out a healthy snack corner or a juice bar over the common area? Maybe another area where people may just watch their favourite TV series? These all sound cool but remember: In a toxic culture, even just a simple break might be frowned upon. Let alone "having fun at work"! Make sure your people are criticized for the quality and deadline of their tasks, not frivolities!
Events
Webinars, physical workshops, online courses, retreats, cookouts, online family competitions, panels, influencer question & answer sessions, keynote presentations, get-togethers for films or art galleries… Let the imagination run wild for unique experiences. Combine events with special-day celebrations for the ultimate place in the hearts of employees!
Stand out!
This is probably the critical part of the article you were looking for… The ways of differentiating your employer brand! Unfortunately, we cannot share all of our secrets. However, special applications like those below might get the creative juices running for your internal communications:
Bring your pet to workday
Days or slots without meetings
Funny sweater/tie day
Internal storytelling programs
A giant blackboard for people to write their wishes on
Feedback weeks
Calm Friday
Sending physical "get well" cards & baskets for the ill
In the meantime, you can download my free ebook creating an authentic employer brand here or you can join a free week session of Employer Brand Academy certificate courses here.
—