What department manages the employer brand?
28/02/2021
Posted by:

Ali Ayaz

Category:

Employer Brand Management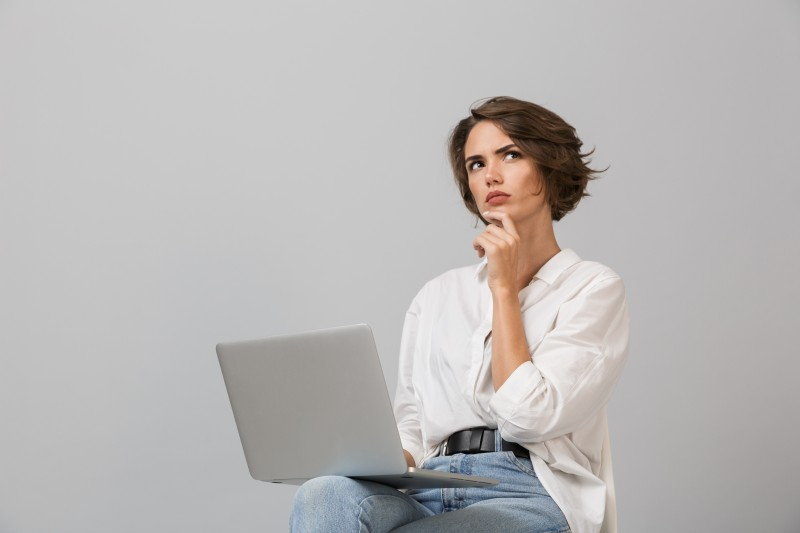 The summary: HR is the answer. There is a simple explanation. Since most of the processes to be managed are under the scope of HR, the Human Resources department manages it. If the top manager of HR is not involved in employer brand management, ideally, it should be an independent department direct report to the company's top management.
A little more detail
Employer brand management is promoting your company as an employer. It is a work that is carried out for each of the touchpoints with a holistic strategy. The image below is a typical example. Since most of the processes are within the human resources department's scope, if the HR top management is closely involved in this work, it is ideal to have a unit within the department. If s/he cannot allocate time, it is ideal to create an EB department reporting directly to the company's top management. It is a department or unit that needs to be continuously planned, managed and reported like any other company department such as finance, marketing, sales.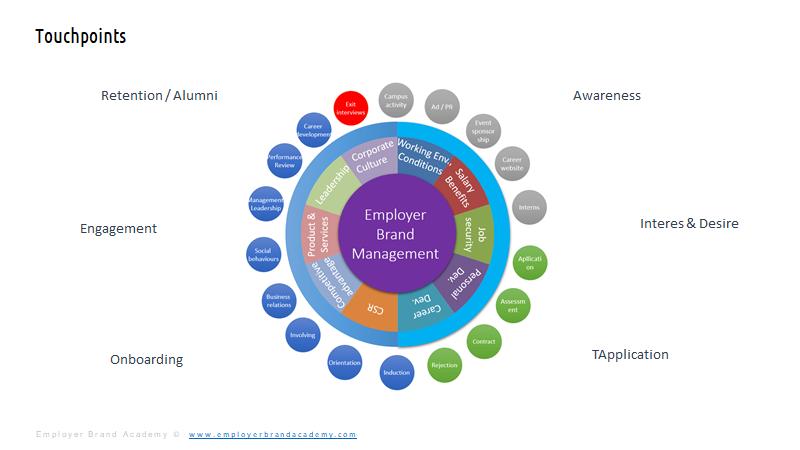 This team should also work closely with the corporate communications department and have communication experts within itself. Employer brand is not just a job to be managed by the corporate communications department or communicators. As you can see in the touchpoint wheel, it contains skills and competencies such as job planning, recruitment and talent management, which are more important than internal and external communication within the scope of employer brand management.
I do not ignore the role of communication. But an employer brand cannot be created solely through social media communication, college recruitment events and internal communication. There are so many things to do. Take recruitment as an example.
I assume that you have created a great talent pool with your work on various channels (university, job posts, online events, social media and most importantly, your career website) (you can read my AIDA model in Employer Brand Management). Let's consider application, pre-screening, interview, assessment, screening, withdrawal from the process, proposal, rejection / acceptance, preboarding, and onboarding as a typical flow.
How do you keep your EVP promise and deliver the experience in each of these steps?
How fair and transparent are your processes?
How do you communicate the candidate at every stage, what kind of information do you provide, who communicates with the candidate?
How do you get feedback from the candidate? How is negative feedback reflected on the performance of your recruiter and hiring managers?
How does a poorly designed onboarding affect your turnovers? It would be best if you found answers to all the abovementioned questions. I did not detail this article, but each step should be planned with various scenarios.
At the beginning of the article, I mentşoned that the employer brand is managed by its own team, either within HR or as an independent department. Communication experts should also be included in the team who are in close contact with corporate communication.

In the meantime, you can download my free ebook creating an authentic employer brand here or you can join a free week session of Employer Brand Academy certificate courses here.
—
If you like what you've read, please feel free to share this post on your preferred channels.
If you have a question or have had a similar experience, please leave a comment below so that fellow employer brand professionals can learn from your experiences.