History of Employer Brand
13/01/2022
Posted by:

Ali Ayaz

Categories:

Employer Branding, Recruitment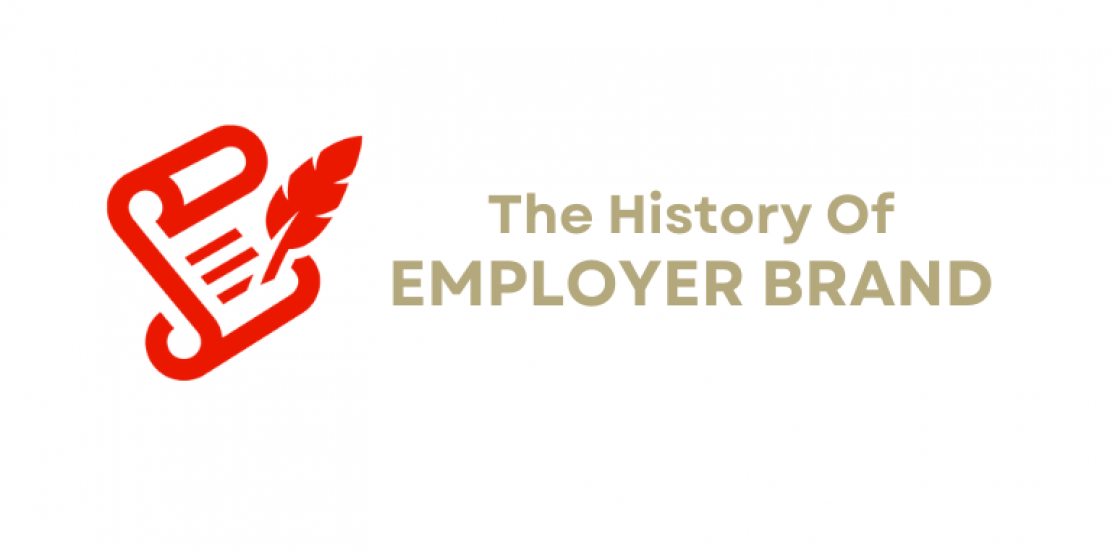 Employer Brand Management could be the name of the method mostly used by & for HR; however, it is the most beneficial with a solid grasp of "Brand Management", as one can convey from its name. Any company-related brand feeds back into its master brand perception, whatever the target audience: Stakeholder, consumer, affiliate, and of course employees & candidates.
Any concept could be a brand: Services, products, movements, TV series, music, holiday destinations, volunteering, the feeling of being employed, and other infinite possibilities. When a concept is communicated regularly and consistently, it creates a perception of attractiveness in a person's mind -which could be summarised as one of the definitions of "brand". Let's see how this relates to the evolution of "Employer Brand".
The term originates from the word "Brandr" from 2.700 B.C., denoting the ownership of livestock -as a way of differentiation. With the advent of mass production and especially industrialism, "Brand" has also become a way of ensuring quality; or a way to trust the product, in addition to differentiation.
Another significant step in brand communication arrives with mass media, which are used for marketing mostly functional benefits. The 1920s saw the appearance of terms such as "brand personality" and "brand manager", and at the end of the decade, we see that emotional benefits are also being marketed. Today, we see such brands that have become packages of culture through consistent & coherent communications, how people define themselves.
Although sub-concepts like Recruitment Marketing had already existed, the concept of "Employer Brand" itself was first officially defined in 1996 within an academic paper as "the package of functional, economic and psychological benefits provided by employment, and identified with employing company". In 2002, we started seeing the first official definitions of EVP (Employee Value Proposition), i.e., the basis of what you promise as an employer.
As the application of brand management in the area of human resources, employer brand management is being widely used as a method to fill the most qualified roles, whose candidate pools are pretty limited -such as IT jobs based on specific programming skills or the marketing of a particular product. Within this talent competition, thus, we had seen a paradigm shift: Treating candidates as "consumers". You do not choose the best candidates; THEY choose you.
In addition to this perspective, we know that "testimonials" might be one of the preferable ways "consumers" trust a brand. Accordingly, employer brand management has also evolved into a vital part of corporate strategies via the advent of job sites, social media, and other user-generated content platforms. One wrong move against a specific employee or a misstep in a candidate's journey could cause an uproar on social media -even adversely affecting a company's stock prices for a long while. Or vice-versa: a continuously good, differentiated experience in candidates' journey could dramatically increase the quality & quantity of the applications a company receives.
The advent of the digital age has also added many benefits on the employer's side: The ability to create the most effective employer brand communications by providing data from digital candidate journeys, social-media monitoring, clear & transparent performance management, real-time employee engagement and more.
In the meantime, you can download my free ebook creating an authentic employer brand here or you can join a free week session of Employer Brand Academy certificate courses here.
—